<hero description="Welcome to Creepypasta World, were all the creepiness was born." imagename="Wikia-hero-image" cropposition="0" />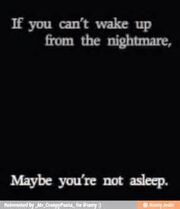 Here the Creepypasta World Wiki, we have less restrictions than the average Creepypasta Wiki site.
THE RULES!!!!!
But, we still have very strict and important news, that everyone must follow!
Rule #1: No Trash Talk
Doing so would lead to an automatic 3-day ban. If there are multiple warnings given to stop and they are ignored, bans may extend even longer.
Rule #2: No Vandalism
Doing so would lead to an automatic 1 week ban. Repeated offenses will go from two weeks to one month and then permanently.
Rule #3: No Spam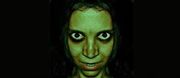 THAT MEANS, NO TROLLPASTAS, NO SCREAMERS, AND ABSOLUTLEY NO LEWD IMAGERY! performing these wrong doings, would lead to a Permanent ban! So..listen, Okii?
Rule #4: No Raids
Of course, some of us are familiar with the "old fashioned" Raiding on other wikis, right? Well....NOT HERE! Performing, even planning a raid here, will lead To an automatic Ban! indefinitely!!!!!
Rule #5:" Have Fun, And Be Creepy!"
This is our so-called, Marketing slogan for the Wiki and it's going really well! This is the most important rule, and failure to comprehend with it.....will lead to a 10000000000000000000000 year ban.<hero description="Welcome to Creepypasta World, were all the creepiness was born." imagename="" cropposition="0"></hero>
Rule #6 NO SPINOFFS
This means no more Jeff the killer, Ticci Toby, and NO .EXE's ECT. Doing so will be a 3 week bans and the story will immediately be deleted.
Rule #7 13+
Before you join our wiki you have to be 13 or older to join this wiki.
If your not you can join this wiki,[[1]]
We are joined with this wiki [2] it's called Campfire Horror Stories wikia
And we are also work with Asphodelstories wiki here is the link.
[[3]]
And Mr.Dead' s Nightmare Wikia
[[4]]
Horror Writing Contest
Every month this wiki will have a horror writing contest or H.W.C for short.
The finale week of the month is when the contest ends, any stories that are late won't be accepted, go to there is a blog with the rules and how you can enter your stories.link title
Voting
This is simple. We have polls for voting for yours or others stories, but you have to vote once and vote for other stories.Link title
Ad blocker interference detected!
Wikia is a free-to-use site that makes money from advertising. We have a modified experience for viewers using ad blockers

Wikia is not accessible if you've made further modifications. Remove the custom ad blocker rule(s) and the page will load as expected.